Filter Reviews
Fit
Size
Material
Arch
Color
Weight
Design
Problem
Leather
Quality
Comfort
Support
...
Look
Feel
Customer Service
Footbed
Heel
Pain
Socks
Shoes
Feet
Legs
Work
Footwear
5.0 star rating

4.0 star rating

3.0 star rating

2.0 star rating

1.0 star rating
LIKE WALKING ON A CLOUD
Review by Michaela on 1 Apr 2020
review stating LIKE WALKING ON A CLOUD
I love my new Dansko clogs! My last pair was the classic professional clog and I remember having a difficult time breaking them in. These new XP 2.0 required no breaking in. They were so comfortable the first time I put them on; it feels like I'm walking on a cloud. So much space in the toe. I wore my last pair for 10 years so I'm hoping to get the same distance out of these ones!!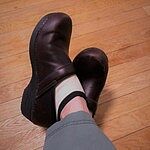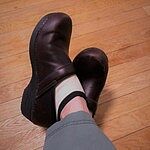 Love these shoes!
Review by Anna on 31 Mar 2020
review stating Love these shoes!
I'm a florist and am often on my feet 8+ hours a day especially at holidays. After nearly 2 years of constant use, my previous pair was worn out. The fit of the new pair is perfect! The XP 2.0's are the only shoes that don't make my feet/hips/back/neck hurt after a long day.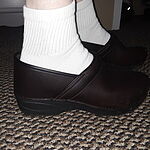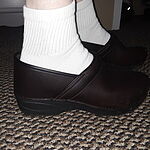 Far better than expected.
Review by Janine on 22 Mar 2021
review stating Far better than expected.
I couldn't be happier with these shoes. Easy to clean, actually comfortable, and no pain after a 14 hour day on my feet.
I've tried a lot of shoes, I wish I had tried these earlier. My feet are wider with a high arch, and I fit these shoes really well.
They're light, I appreciate the rocker. Plus, no pressure spots, no break in period.

My only annoyance was selecting 3-5 day shipping, then it took >2 weeks to arrive (I live in a major city).
Love these shoes!
Review by Nichole on 21 Mar 2021
review stating Love these shoes!
I was scared to purchase these because I had a pair of sanita's and I know they are similar but man are these shoes amazing! They fit perfectly and do not hurt my feet at all! I love the color and overall design! I would highly recommend these for any profession! I'm a nurse and I am on my feet a lot and these help keep my feet from hurting!
So comfortable!
Review by Renz G. on 6 Mar 2021
review stating So comfortable!
I bought these as a gift for my mom. She said they fit amazingly, and they are so comfortable. She's on her feel 8-12 hours a day at work, and she says her feet never get sore with these shoes!