Filter Reviews
Size
Fit
Material
Problem
Color
Comfort
Strap
Support
Weather
Look
Quality
Pain
...
Construction
Light
Style
Footbed
Design
Pattern
Slip
Sandals
Shoes
Feet
Foot
Buckle
5.0 star rating

4.0 star rating

3.0 star rating

2.0 star rating

1.0 star rating
Chandra Rush
Review by Chandra on 26 Sep 2020
review stating Chandra Rush
I am 67 years old and have worn this Dansko Sophie style shoe for the past ten years. The basic construction of this shoe gives me the support I need to avoid my foot cramping at the end of the day.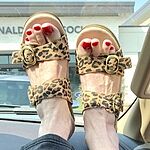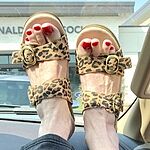 New life!
Review by Teresa on 22 Jun 2020
review stating New life!
Wow! I cried when I got my order and I put my shoes on and walked around the house. I know that sounds ridiculous but I did. This was my first pair of Dansko shoes. I have horrible arthritis in my feet, this was the first time in ages, shoes didnt hurt!! I now have 4 pair! All different! And cute! I knew I was miserable, but I didnt know how miserable, until I wasnt!! Thank you Dansko!! I spent all day cooking in my kitchen in my new shoes, something I love to do, at the end of the day I was tired, but I didnt hurt!!! My feet feel better, my back feels better. I feel like I have my life back!!! I was a nurse for 20 years, retired now for 10, I wish I had heard of your shoes while I was working! Thank you! You found a life long customer in me!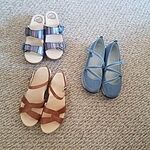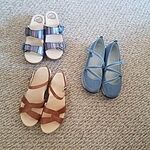 These sandals are so pretty.
Review by James on 31 May 2019
review stating These sandals are so pretty.
These sandals are so pretty. Everyone who sees them goes gaga over them! They are so comfortable.
The fit is true to size❤️I couldn't be more pleased with them!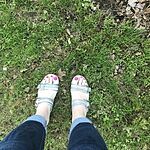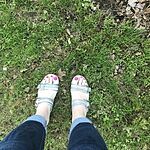 Love the shoe!!!
Review by Michele on 12 Jul 2021
review stating Love the shoe!!!
Love the shoe!!!
Really nice and comfortable shoe
Review by Georgia on 18 Jun 2021
review stating Really nice and comfortable shoe
Very happy with my purchase.