Filter Reviews
Size
Width
Fit
Period
Comfort
Color
Height
Arch
Quality
Snug
Leather
Support
...
Durability
Coverage
Look
Problem
Results
Band
Finish
Boots
Feel
Wife
Pattern
Clogs
5.0 star rating

4.0 star rating

3.0 star rating

2.0 star rating

1.0 star rating
Nice shoes
Review by Laura on 27 Aug 2021
review stating Nice shoes
At first I was hesitant because they are not the usual cloudy cushion soft sneakers I always tend to wear. I am 8.5 and bought the 39 and they feel great. I love the rocking motion of them, I feel like I walk faster. I like the height on them, the hem of my pants don't touch the ground and it looks nice to be a little taller. Although they are leather my toes can still wiggle and air can circulate through the heel when I walk. Great for standing too because I can feel the arch support! At rare times the top of my right foot will slightly press against the top part of the clog (maybe one foot is bigger than the other by a little?) so I do wear compression stocking with them so my feet won't swell too much throughout the shift. I'm an RN and work 12 hr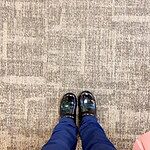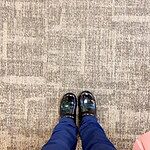 Perfect addition to my work attire.
Review by Naomi on 20 Jan 2020
review stating Perfect addition to my work attire.
I wear 3 different colors at work and needed foot wear that went with black, eggplant and Caribbean blue! This was the perfect pair. I get complimented on them by my patients, coworkers, and perfect strangers. The part that's not visible, is the comfort hidden in these amazing looking clogs.
Looks amazing!
Review by RENEE on 10 Jan 2020
review stating Looks amazing!
It is sometimes difficult to tell if a product will look like the photos. The Petrol shoe looks like the photo! I love it, it is amazing.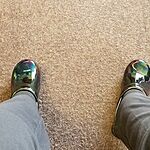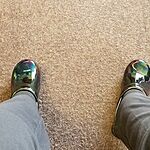 Better than imagined!
Review by Sabrina on 18 Aug 2019
review stating Better than imagined!
Love these shoes! Great fit. My feet aren't fatigued. And they're pretty!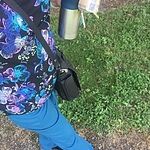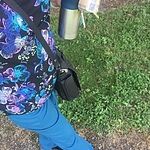 Spring look!
Review by Susanne on 28 May 2020
review stating Spring look!
Very cute shoes and super comfy!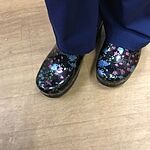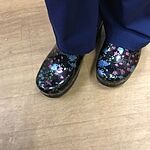 Q: Are these good for upper back and lower back pain for the medical field?
A: Hello,
The Professional style is a great choice as it provides the most support from heel to toe as well as great arch support. In addition, the Professional has the APMA seal of approval. Some key features of this style are the roomy toe box area, padded instep collar for extra comfort and a rocker bottom outsole to promote forward foot motion for shock absorption and energy return.

Should you find the innersole on the Professional to be too firm, another option would be the Pro XP or XP 2.0 styles. Both the Pro XP and XP 2.0 styles have a memory foam innersole for additional comfort but with similar features like the Professional style.