Filter Reviews
Width
Size
Comfort
Arch
Fit
Leather
Color
Problem
Band
Look
Feel
Heel
...
Wife
Quality
Finish
Flaws
Difference
Style
Customer Service
Support
Blisters
Soles
Pain
Slip
5.0 star rating

4.0 star rating

3.0 star rating

2.0 star rating

1.0 star rating
These are the best clogs
Review by Ebenezer on 21 May 2020
review stating These are the best clogs
These are the best clogs I have ever worn; they are so comfortable I take walks up and down my office stairs for exercise. I definitely recommend it to nurses who are on their feet for a long time. I need to buy them again in a different color. I currently have the black one.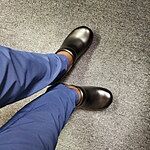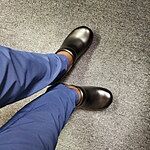 The best shoes ever. I
Review by Gilda on 16 May 2020
review stating The best shoes ever. I
The best shoes ever. I am with my feet everyday for more than 10 hrs a day. Dansko shoes makes my feet better. I complains lots of soreness and pains everyday but when I found Dansko owning one makes my feet comfortable and less soreness. Looking forward buying another pair in the future. I love my clog very very comfy. It's the best thank you Dansko.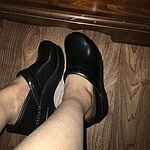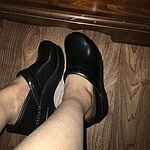 Love them comfortable after a
Review by Maria on 5 May 2020
review stating Love them comfortable after a
Love them comfortable after a few days looks great. Was the best investment I made for myself. No blisters noted here lol.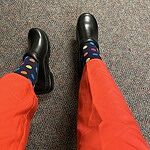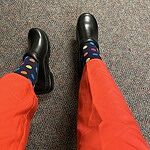 Great work shoe
Review by whitney on 25 Nov 2020
review stating Great work shoe
Im a speech therapist so I'm on my feet all day. Prior to the Dansko I would wear sneakers to work all day, but not anymore. This is a great, amazing looking and feeling comfortable shoe and I refuse to go back to sneakers or tennis shoes all day. My feet are a bit narrow so the shoe isn't super snug around my foot but with a nice thick sock it's perfect. The thick sole is very comfortable and I have no foot or back pain. I was told this shoe is going to last me forever, let's see! I also love the color!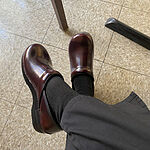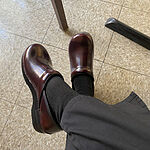 Great
Review by Rachael on 24 Jul 2021
review stating Great
Perfect width and fit
Q: I'm not sure if I should go up a size if I get narrow width?
A: Hello,
We do not typically recommend sizing up to compensate for width. This can make the shoe too long and the arch will not fall in the proper place.
Q: What is the difference between the "Cabrio" and "Box" leathers? How does each stand up to rain/moisture? Thank you!
A: Hello,
The Box leather is one of our most durable leathers. It is the leather recommended for high traffic occupations. The Box leather is impermeable to fluids and can be cleaned with soap and water. Cabrio leather is considered one of our dress leathers. Although this leather is also durable, it is not one we recommend subjecting to a lot of moisture. Recommended cleaning for this leather is a soft dry cloth only.