Filter Reviews
Size
Width
Fit
Problem
Color
Comfort
Quality
Support
Leather
Look
Feel
Arch
...
Wife
Pattern
Design
Clogs
Style
Difference
Slip
Toes
Shoes
Service
Socks
Feet
5.0 star rating

4.0 star rating

3.0 star rating

2.0 star rating

1.0 star rating
Cute & Comfortable
Review by Megan on 9 Oct 2021
review stating Cute & Comfortable
Not only are these shoes very comfortable, they are the perfect style for fall. They look great with my scrubs and bring some personality to an otherwise boring outfit.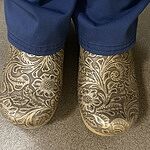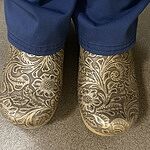 Love!!
Review by Nichole on 17 Sep 2021
review stating Love!!
Beautiful tooling work!
The gold is not flashy it's subtle and just right.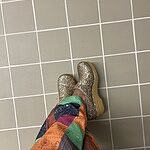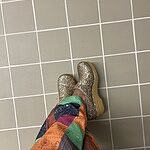 Better than I expected
Review by Diana L. on 17 Dec 2021
review stating Better than I expected
I work in a kitchen, so I've been using clogs for a while. All of them promising the best confort and support for your feet and back… But none of them had ever given me this level of quality.
They're just the right size. I have enough room for my toes to wiggle, but not too much to make them feel all over the place. It somehow helps keep my back in place, as well as my feet in the right position without being too tough. They are relaxing enough to make them feel comfortable, but firm enough to give me support when I need it. They are totally worth the price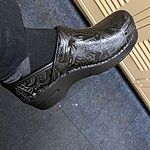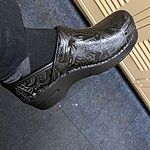 The BEST!
Review by Kemila on 19 Oct 2021
review stating The BEST!
Thank God I closed my eyes and invested in these shoes! I don't write reviews, but I took the time out to write this! I'm a RT working at one of the busiest hospitals in NY and these shoes saved my feet! I have a very bad back, I walk and stand a lot, I've tried sneakers, Klogs and crocs, they all failed! This shoes is perfect and durable, I love them.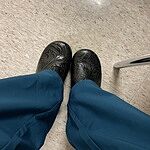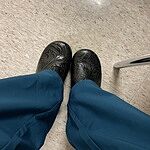 Great Shoes!
Review by Amelia L. on 3 Oct 2021
review stating Great Shoes!
I wear these everyday in my job in the ER. Most of my colleagues were their sneakers or other brands but nothing beats these Dansko Pro's. I can stand and run all day in these and feel good. I also wear them during my off time because they look cute with my jeans!
Outstanding quality and the price is right. I've owned my originals for 7 years and they're still in good shape!