Filter Reviews
Fit
Size
Color
Arch
Weight
Look
Feel
Support
Style
Problem
Stability
Socks
...
Sandals
Shoes
Clogs
Feet
Sneakers
Laces
5.0 star rating

4.0 star rating

3.0 star rating

2.0 star rating

1.0 star rating
Best work shoes I've ever had!
Review by claudia on 27 Jun 2020
review stating Best work shoes I've ever had!
These shoes were amazing from the minute I first put them on! Incredibly comfortable, stylish, very well designed for standing long periods of time and very safe in slippery surfaces. I feel like my posture and gait have improved because of these shoes. I'm actually considering buying them in other colors, as I want to wear them for everything now. Many have complimented me on this gorgeous palette, and on the fact that they don't look like work shoes. I'm super picky when it comes to comfortable shoes and I have to say I'm very happy here. My only complaint would be that they're a tad bit larger than I need and there aren't any half size options.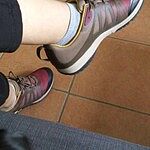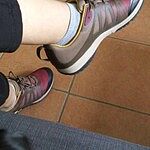 Dansko Makes Sneakers??
Review by Michelle on 21 Jan 2021
review stating Dansko Makes Sneakers??
They fit perfectly! Super comfortable and supportive. Perfect for 12hrs on my feet! No sore legs or feet! Nice change from the clogs I've been wearing for 16+ years (still love my Clogs tho) Thanks
Absolutely worth every penny
Review by Martina on 31 Oct 2020
review stating Absolutely worth every penny
I can not believe how perfect they fit and my arches are no longer hurting me..
Love it!!!
Review by Victoria on 21 Sep 2020
review stating Love it!!!
I've been buying dansko shoes never sneakers and I'm so happy to buy these they are great from walking .... I went to Niagara Falls and walked with very uncomfortable shoes and went online to buy these ASAP I'm happy I did ...
Love love love these shoes
Review by Sarah on 19 Sep 2020
review stating Love love love these shoes
These shoes are the best shoes I've ever worn to work. Usually my shoes kill my back, hips, and my odd shaped feet. These helped tremendously at work and at home.