Filter Reviews
Width
Size
Fit
Widths
Comfort
Weight
Height
Problem
Color
Padding
Material
Arch
...
Look
Quality
Feel
Support
Construction
Style
Difference
Walking
Design
Customer Service
Blisters
Stability
5.0 star rating

4.0 star rating

3.0 star rating

2.0 star rating

1.0 star rating
Good walking shoe
Review by Julia on 29 Jan 2020
review stating Good walking shoe
I bought these shoes before going abroad as a student in France for the semester. A lot of walking in the city. They are doing great!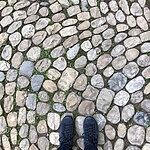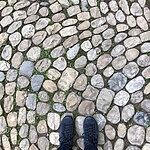 Superior support for your feet
Review by Pamela on 2 May 2019
review stating Superior support for your feet
The downside is price, but you get excellent support from Dansko's arch system, nice stability, and of course they look great. I could not walk distances without these shoes. Roomy and cushioned, and even office-worthy in the right color.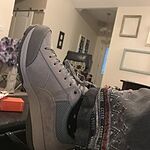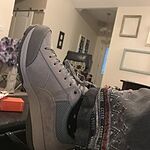 Great shoes!
Review by Linda on 14 Jul 2021
review stating Great shoes!
Paisleys are the most comfortable shoes I've ever worn. The chalk color is a nice neutral to be worn with any color.
Awesome Shoe
Review by Carla on 27 Jun 2021
review stating Awesome Shoe
This shoe is very comfortable and sturdy! Would be great for hiking and outdoors or casualwear, or even for work. It is not often that I can buy a pair of shoes without having any blisters or painful areas on my feet without having to break them in. I can wear these all day without any problems.
I wear them ALL DAY even at home
Review by Verna on 1 Jun 2021
review stating I wear them ALL DAY even at home
Until I bought these, I did not know that Dansko made walking shoes. I had a pair of Nike shoes I had purchased just before that were so incredibly comfortable and I could not imagine these being better as I waited for them to arrive. I was wrong. I have not worn the Nikes cents. These are fabulous and they make my feet look smaller than they are. Greatest pair of walking shoes I've ever had.