Filter Reviews
Width
Size
Weight
Widths
Fit
Material
Color
Support
Grip
Padding
Comfort
Arch
...
Height
Leather
Quality
Blisters
Look
Feel
Lining
Problem
Construction
Design
Condition
Stability
5.0 star rating

4.0 star rating

3.0 star rating

2.0 star rating

1.0 star rating
Very comfortable love them
Review by Me on 15 Nov 2021
review stating Very comfortable love them
Very comfortable love them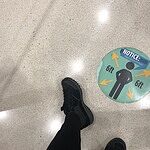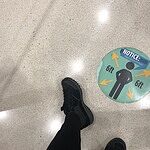 Keep Making size 43 !
Review by Jeana on 27 Oct 2021
review stating Keep Making size 43 !
I'm 12.5-13 regular/narrow, and in athletics I need just the longer side of that. So these are a *snug* fit… but I love them! This is my third pair of Dansko Paisley (and they were VERY hard to find). I love not having to wear an ill-fitting men's shoe. This style is narrow, trim and sturdy, VERY flattering to the foot! (Doesn't look a mile long). I'm so glad to have them. :) And if you keep making larger sizes, I will keep buying them!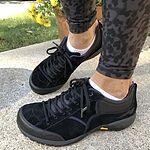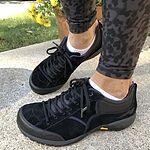 I love these shoes!
Review by Jennifer on 11 Aug 2021
review stating I love these shoes!
If you work on hard floors pretty much your whole shift, these are perfect! Arch support, comfortable, durable and these black ones with purple stitch are pretty cute.
Good walking shoe
Review by Julia on 29 Jan 2020
review stating Good walking shoe
I bought these shoes before going abroad as a student in France for the semester. A lot of walking in the city. They are doing great!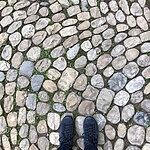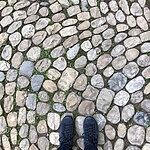 Great walking shoes!
Review by Christine on 14 Sep 2021
review stating Great walking shoes!
Seem to be very supportive so far. Been wearing them for a few weeks on 3 mile city walks. Fit snuggly which is great for my feet which tend to wobble in other shoes. I have many foot injuries from past so I've tried so many comfort brands already. Really liking my first ever pair of Danskos. Very well-made too. Also makes my size 10.5 look smaller!! Yay!!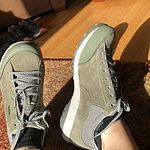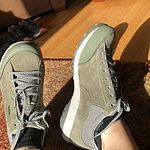 Q: Can these be washed in the washing machine if the insoles are removed?
A: Hello,
The Paisley is made of suede leather and we do not recommend cleaning them in a washing machine. We do have a product we recommend for cleaning suede and nubuck leather. Please click the link below to view this product.
dansko.com/nubuck-block-brush