Filter Reviews
Color
Width
Size
Support
Fit
Weather
Comfort
Arch
Weight
Padding
Quality
Problem
...
Look
Feel
Design
Heel
Difference
Style
Walking
Pain
Inserts
Shoes
Feet
Room
5.0 star rating

4.0 star rating

3.0 star rating

2.0 star rating

1.0 star rating
This style is great for
Review by Billye on 11 Apr 2021
review stating This style is great for
This style is great for me. I have a very high arch and always have to add more support to accommodate it. The Pace is the best shoe l have found for this issue. There's plenty of room in the toe box also. I'm thrilled with my purchase and hope there will be other colors. The Pace in pink would be great!! Maybe that could be your "October " shoe!!! Thanks for providing such a great shoe!!!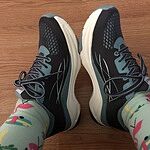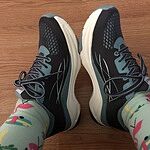 Happy Feet
Review by Earlene on 11 Oct 2021
review stating Happy Feet
As a long time RN, on my feet all day, I lived in my Dansko clogs and love them. Now I am retired and I am very happy with my Pace sneakers. They are extremely comfortable and a pleasure to wear.
Love them!
Review by Wendy on 26 Sep 2021
review stating Love them!
These are the most comfortable shoes I have ever had. They keep my ankles from rolling. After wearing these shoes all day and doing tons of walking, my feet do not hurt.
Great shoe
Review by Robin on 15 Sep 2021
review stating Great shoe
Great shoe
Happy with my purchase
Review by Lurlene on 9 Sep 2021
review stating Happy with my purchase
Happy with my purchase