Filter Reviews
Width
Size
Fit
Problem
Color
Padding
Weather
Support
Comfort
Weight
Look
Arch
...
Quality
Feel
Design
Pain
Difference
Style
Heel
Walking
Sneakers
Cushion
Ankle
Feet
5.0 star rating

4.0 star rating

3.0 star rating

2.0 star rating

1.0 star rating
This style is great for
Review by Billye on 11 Apr 2021
review stating This style is great for
This style is great for me. I have a very high arch and always have to add more support to accommodate it. The Pace is the best shoe l have found for this issue. There's plenty of room in the toe box also. I'm thrilled with my purchase and hope there will be other colors. The Pace in pink would be great!! Maybe that could be your "October " shoe!!! Thanks for providing such a great shoe!!!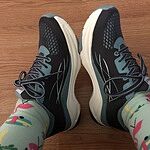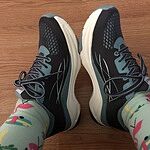 Fabulous Support
Review by Brooke on 4 Oct 2021
review stating Fabulous Support
These shoes have the same arch support as traditional Danskos with cushy comfort, too! I went to the Good Feet Store before buying these shoes, where they wanted $1500 for arch support inserts. For 1/10th the price, my feet feel great!
Love them!
Review by Wendy on 11 Sep 2021
review stating Love them!
I absolutely love these shoes. I am recovering from a severe back injury that had me learning to walk again. And suffer from neuropathy from the chemotherapy I am currently on. My legs would be sore at the end of the day with my previous shoes, as the arches weren't high enough and my ankles would bow in. The support from the shoes has me walking better and further with our the fatigue and soreness in my feet. These were a game changer and I ordered another pair along with the hikers…can't wait for these to show up!
Comfortable and lightweight!
Review by Susan on 5 Sep 2021
review stating Comfortable and lightweight!
These are the best walking shoes I've owned. I have been a runner, now walker most of my life and have tried many brands. The Dansko support is there with a Cush, plush, lightweight hug around the foot! Love them!
So Comfy!
Review by Crystal on 4 Sep 2021
review stating So Comfy!
I bought these after reading all the great reviews. They didn't disappoint! These are so comfortable! My feet don't hurt nearly as bad at the end of the day. My mom even bought a pair after trying on mine!