Filter Reviews
Color
Leather
Look
Smell
Work
Sandals
Shine
Shoes
Footbed
Cleaner
Clogs
Spray
...
5.0 star rating

4.0 star rating

3.0 star rating

2.0 star rating

1.0 star rating
Great for nursing
Review by Samantha on 27 Mar 2020
review stating Great for nursing
Great for nursing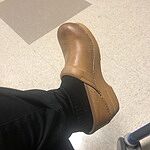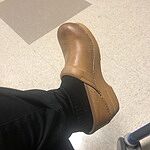 Solid Product
Review by Road W. on 22 Dec 2020
review stating Solid Product
Works great, my navy oiled leather shoes were looking worn on the outside. It did darken them a bit. Not a problem for me, it really improved the overall appearance. They don't make the navy anymore, so I'm thrilled. The site demanded that I fill in quality and comfort info before submitting, even though it doesn't apply.
Excellent Product
Review by Jean on 13 Jun 2020
review stating Excellent Product
This worked perfectly! My shoes were looking a little worse for the wear, and this brought them back to new!
Bee wax
Review by Ana on 7 Jun 2020
review stating Bee wax
Beeswax work great,and the oiled restored leather too,I can wait to use the spray to clean my suede thank you
dansko essential
Review by Amber on 30 Dec 2019
review stating dansko essential
when i purchase my danskos a year ago, i didn't think to put any protectant on them or regularly care for them. my danskos are heavily rotated in my closet and after a year of zero maintenance and backpacking, they were looking a little worse for wear. this product nearly instantly restored the shoes and i am now more diligently reapplying as needed. an absolute shoe saver.