Filter Reviews
Color
Size
Fit
Support
Comfort
Weight
Design
Heel
Look
Style
Pattern
Legs
...
Clogs
Shoes
Feet
Foot
Exception
Price
5.0 star rating

4.0 star rating

3.0 star rating

2.0 star rating

1.0 star rating
Orthotics not needed
Review by Kathy on 13 Apr 2021
review stating Orthotics not needed
Very comfortable and easy to slide on. With these shoes I don't need to wear my orthotics. I can walk without pain. I'm going to buy another pair.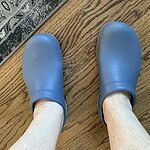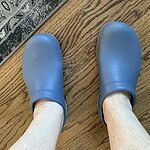 My new best friend
Review by Kathrine on 29 Mar 2021
review stating My new best friend
I probably own 100 pair of Dansko Shoes whether it be sandals, boots, or clogs. These are a very comfortable edition to the family.
Just what I needed for home
Review by Patti on 1 May 2021
review stating Just what I needed for home
Love these. Light weight, provide the support I need for doing all things around the house.
Great Shoe
Review by Kim on 30 Apr 2021
review stating Great Shoe
This shoe is sooooo comfortable!! It fits well, size is as stated, and sooooo comfortable! I love it. The only draw back is if you wear them for a long while without some kind of foot covering, your feet will get really sweaty. They are wonderful for wearing around the house or running around town. I would recommend these.
So comfy
Review by Barbara on 29 Apr 2021
review stating So comfy
I wore my clogs for the first time today. They are cushioning and comfortable. I received at least six compliments and may have sold a pair or two!