Filter Reviews
Width
Size
Fit
Support
Weight
Snug
Comfort
Shoes
Color
Look
Quality
Feet
...
Feel
Style
Socks
Toes
Need
Laces
Found
Sneakers
Ties
Break
Wear
Dansko
5.0 star rating

4.0 star rating

3.0 star rating

2.0 star rating

1.0 star rating
Love these!
Review by Melissa on 16 Feb 2021
review stating Love these!
I loved these from day one. Didn't take anytime to break them in. They are true to size. I work in surgery and am on my feet all day. I am not a fan of clogs so I decided to give these a try and am so glad I did!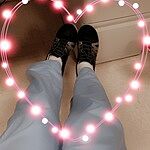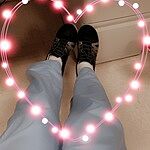 I love my shoes so much!
Review by Hannah on 27 Jun 2021
review stating I love my shoes so much!
I am a Veterinary nurse and I work 11 hour shifts all week. My feet were killing me and I would do everything from changing my socks throughout the day to yoga every morning and night. I just couldn't find the right shoe. One of my coworkers told me about the Dankso sneakers and I came to check them out. I immediately bought these and get compliments on them everyday I work! 5 stars! More if I could!
Workout shoes
Review by Colleen on 31 May 2021
review stating Workout shoes
These are the best Danskos I currently have. They are so comforting to my old tired feet. I've been wearing danskos for over 20 yrs. best shoes I have ever had. And I've tried them all!
My mom loves her shoes
Review by Phyllis on 23 May 2021
review stating My mom loves her shoes
My mom loves her shoes and the color.
This is her third pair!
Amazing!!
Review by Patricia on 11 May 2021
review stating Amazing!!
Quite possibly the most comfortable shoe I've ever worn! Huge bonus points to Dansko for their ultra-correct sizing. Just because feet are long (11-11.5) doesn't mean they are wide. These are a PERFECT fit—and the quality? Excellent. I may never wear anything but Danskos for the rest of my life!