Filter Reviews
Fit
Style
Heel
Support
Boots
Feet
5.0 star rating

4.0 star rating

3.0 star rating

2.0 star rating

1.0 star rating
Soooo comfortable and stylish
Review by Tawnia on 19 Jan 2020
review stating Soooo comfortable and stylish
I really didn't expect these to be so comfortable. They are slightly big all over but not so much I slide around in a painful way. These are my first clogs and I wear them most days I don't know what I'll do when it gets warm.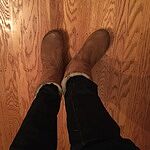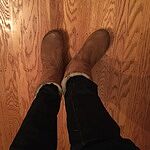 Wanted these for years!
Review by Sara on 17 Jul 2020
review stating Wanted these for years!
So happy these boots are available again! I loved my first pair and love the little updates on the ones I just got!
A delight!
Review by Sherrie on 22 Mar 2020
review stating A delight!
so warm yet so comfy for standing, walking a lot
In love
Review by jill on 7 Mar 2020
review stating In love
I am inlove with my Dansko Boots! Wish they were less expensive, but worth every penny! My feet have been so happy.... that is priceless. I do wish there were more cushion on the sole- but I always put in my own inserts anyway..... they are fine without it.
Love the Bettie Bootie
Review by Anne on 25 Feb 2020
review stating Love the Bettie Bootie
This is the perfect boot for Vermont winter weather. I wear them to work, wear with jeans, wear with leggings, wear to the mountain to change into ski boots, I waited to buy them and then decided I really wanted them and I am not disappointed at all, except I forgot to pack for my last vacation.